Where I share the books that I picked up for really cheap!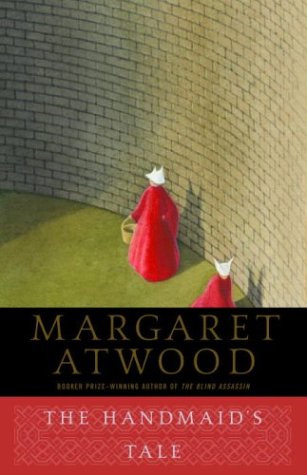 The Handmaid's Tale
Published: March 16th, 1998 by Anchor Books
Offred is a Handmaid in the Republic of Gilead. She may leave the home of the Commander and his wife once a day to walk to food markets whose signs are now pictures instead of words because women are no longer allowed to read. She must lie on her back once a month and pray that the Commander makes her pregnant, because in an age of declining births, Offred and the other Handmaids are valued only if their ovaries are viable. Offred can remember the years before, when she lived and made love with her husband, Luke; when she played with and protected her daughter; when she had a job, money of her own, and access to knowledge. But all of that is gone now..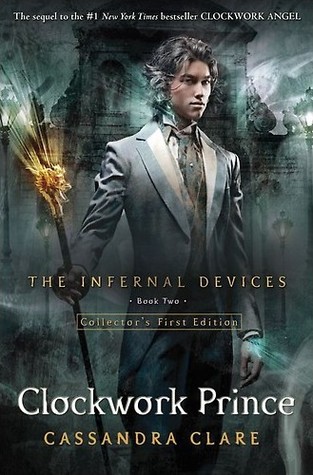 Published: December 6th, 2011 by Simon & Schuster, Margaret K. McElderry
In magical Victorian London, orphan Tessa found safety with the Shadowhunters, until traitors betray her to the Magister. He wants to marry her, but so do self-destructive Will and fiercely devoted Jem. Mage Magnus Bane returns to help them. Secrets to her parentage lie with the mist-shrouded Yorkshire Institute's aged manager Alyosius Starkweather.
The Lifeboat
Published: April 3rd, 2012 by Reagan Arthur Books
Grace Winter, 22, is both a newlywed and a widow. She is also on trial for her life.

In the summer of 1914, the elegant ocean liner carrying her and her husband Henry across the Atlantic suffers a mysterious explosion. Setting aside his own safety, Henry secures Grace a place in a lifeboat, which the survivors quickly realize is over capacity. For any to live, some must die.

As the castaways battle the elements, and each other, Grace recollects the unorthodox way she and Henry met, and the new life of privilege she thought she'd found. Will she pay any price to keep it?
Dark Lover
Published: September 6th, 2005 by Signet
In the shadows of the night in Caldwell, New York, there's a deadly turf war going on between vampires and their slayers. There exists a secret band of brothers like no other-six vampire warriors, defenders of their race. Yet none of them relishes killing more than Wrath, the leader of The Black Dagger Brotherhood.

The only purebred vampire left on earth, Wrath has a score to settle with the slayers who murdered his parents centuries ago. But, when one of his most trusted fighters is killed-leaving his half-breed daughter unaware of his existence or her fate-Wrath must usher her into the world of the undead-a world of sensuality beyond her wildest dreams.