White Cat (Curse Workers #1)
Published: May 4th, 2010 by Margret K. McElderry Books
Cassel comes from a shady, magical family of con artists and grifters. He doesn't fit in at home or at school, so he's used to feeling like an outsider. He's also used to feeling guilty; he killed his best friend, Lila, years ago.

But when Cassel begins to have strange dreams about a white cat, and people around him are losing their memories, he starts to wonder what really happened to Lila. In his search for answers, he discovers a wicked plot for power that seems certain to succeed. But Cassel has other ideas and a plan to con the conmen.
Red Glove (Curse Workers #2)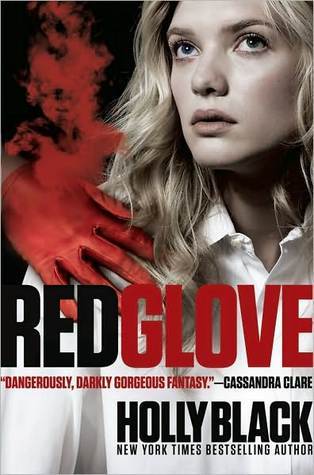 Published: April 5th, 2011 by Margret K. McElderry Books
The cons get craftier and the stakes rise ever higher in the riveting sequel to
White Cat—now in paperback!
After rescuing his brothers from Zacharov's retribution, Cassel is trying to reestablish some kind of normalcy in his life.
That was never going to be easy for someone from a worker family that's tied to one of the big crime families—and whose mother's cons get more reckless by the day. But Cassel is coming to terms with what it means to be a worker, and he's figuring out how to have friends.
Except normal doesn't last very long. Soon Cassel is being courted by both sides of the law and is forced to confront his past—a past he remembers only in scattered fragments, and one that could destroy his family and his future. Cassel will have to decide whose side he wants to be on, because neutrality is not an option. And then he will have to pull off his biggest con ever to survive….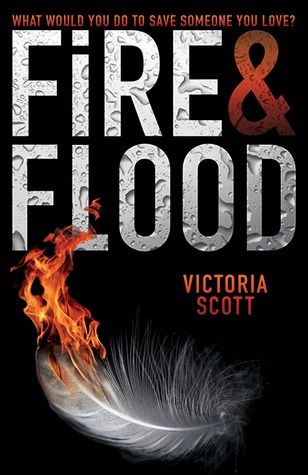 Published: February 25th, 2014 by Scholastic Press
Time is slipping away....
Tella Holloway is losing it. Her brother is sick, and when a dozen doctors can't determine what's wrong, her parents decide to move to Montana for the fresh air. She's lost her friends, her parents are driving her crazy, her brother is dying—and she's helpless to change anything.
Until she receives mysterious instructions on how to become a Contender in the Brimstone Bleed. It's an epic race across jungle, desert, ocean, and mountain that could win her the prize she desperately desires: the Cure for her brother's illness. But all the Contenders are after the Cure for people they love, and there's no guarantee that Tella (or any of them) will survive the race.
The jungle is terrifying, the clock is ticking, and Tella knows she can't trust the allies she makes. And one big question emerges: Why have so many fallen sick in the first place?
World After (Penryn & the End of Days #2)
In this sequel to the bestselling fantasy thriller,
Angelfall,
the survivors of the angel apocalypse begin to scrape back together what's left of the modern world.
When a group of people capture Penryn's sister Paige, thinking she's a monster, the situation ends in a massacre. Paige disappears. Humans are terrified. Mom is heartbroken.
Penryn drives through the streets of San Francisco looking for Paige. Why are the streets so empty? Where is everybody? Her search leads her into the heart of the angels' secret plans where she catches a glimpse of their motivations, and learns the horrifying extent to which the angels are willing to go.
Meanwhile, Raffe hunts for his wings. Without them, he can't rejoin the angels, can't take his rightful place as one of their leaders. When faced with recapturing his wings or helping Penryn survive, which will he choose?