The Friday 56 is a weekly meme hosted by Freda's Voice.
Post one or a few sentences from page or percentage 56 from any book.
Check out the rules and join the fun by clicking here.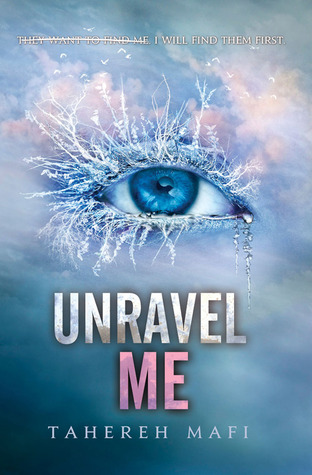 "It's all I know right now.

The world looks so black-and-white from here, so easy to demolish and conquer.

This is anger like nothing I've known before.

It's anger so raw, so potent it's actually calming." –Unravel Me
This was not one of my favorite reads; in fact, I had a hard time finishing this book.

Although Unravel Me did not make one of my favorite reads, I thought some of the lines from this series were absolutely beautiful.

This is not one of my favorite quotes from this book (since it was greatly limited to one page), but I still really like it.