The Friday 56 is a weekly meme hosted by Freda's Voice.
Post one or a few sentences from page or percentage 56 from any book.
Check out the rules and join the fun by clicking here.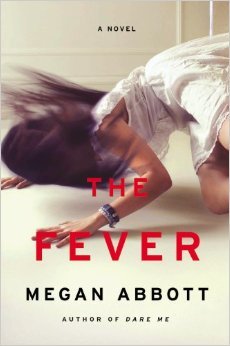 "Except they were all girls.

Ten, twelve, he guessed, more than twenty wrapped around the hallway in groups and individually.

Drooping against lockers, slumped on the floor, their legs flung out, doll-like, one in the middle of the corridor, spinning like a flower child."- The Fever
This book is full of disturbing scenes, with a mysterious illness leaving girls in the hospital, mass hysteria, and the ultimate relationship tests, it provides a dark look into society.

It was full of suspense and I feel like the line above really shows what the writing style of this book is like.