The Friday 56 is a weekly meme hosted by Freda's Voice.
Post one or a few sentences from page or percentage 56 from any book.
Check out the rules and join the fun by clicking
here
.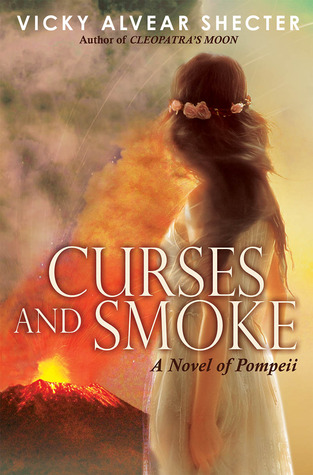 "On an impulse, he ran his finger lightly over hers, tracing slowly down and around the curve of her thumb.

It made no sense that such an innocent touch could cause him to nearly vibrate with desire for her, but it seemed to have the same effect on her, judging by the way her breath hitched." –Curses and Smoke
I really enjoyed the romance between Tag and Lucia because it felt so genuine.

This book sort of reminded me of Titanic, but only with a volcano.

It was such a good read and I would recommend it to everyone!