This is a meme hosted by
Sugar & Snark
.
Each week they will post a new characteristic and our job is to post 5 of our favorite covers featuring that characteristic
.
This Week's Characteristic: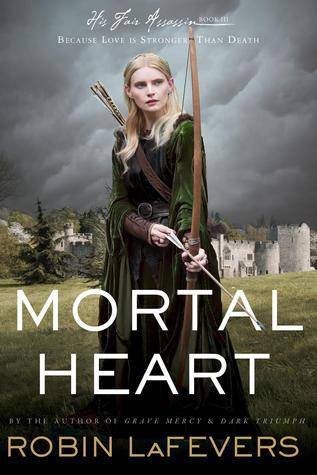 5. Dark Triumph by Robin LaFevers
4. Throne of Glass by Sarah J. Maas
3. Mortal Heart by Robin LaFevers
2. Graceling by Kristin Cashore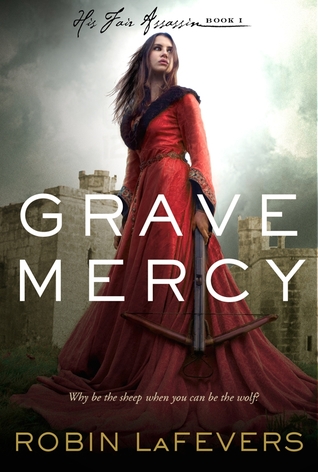 1. Grave Mercy by Robin LaFevers
Yes, three of my cover choices are from the same series (His Fair Assassin series) because they are all awesome.

They all show women on the cover wielding a weapon and ready to kick-butt.

I picked Grave Mercy as my favorite because I love the red dress, castle in the background, and the bow.