"Waiting On" Wednesday is a weekly event, hosted by Breaking the Spine, that spotlights upcoming releases that we are eagerly anticipating.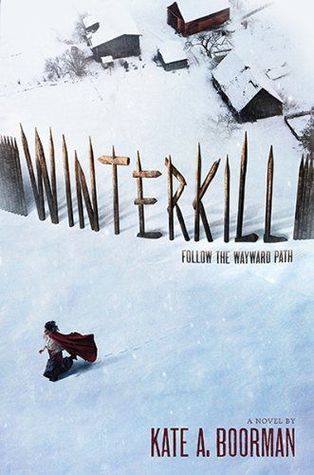 Winterkill by Kate A. Boorman
Coming Out On September 9th, 2014
Published by Abrams/Amulet and Faber & Faber Ltd.
Emmeline knows the woods outside her settlement are forbidden. The mysterious enemy that wiped out half her people lurks there, keeping them isolated in an unfamiliar land with merciless winters.
Living with the shame of her grandmother's insubordination, Emmeline has learned to keep her head down and her quick tongue silent. When the settlement leader asks for her hand in marriage, it's a rare opportunity to wash the family stain clean--even if she has eyes for another. But before she is forced into an impossible decision, her dreams urge her out to the woods, where she finds a path she can't help but follow. The trail leads to a secret that someone in the settlement will kill to protect. Her grandmother went down that path and paid the price.
If Emmeline isn't careful, she will be next.
Why I Want To Read This Book
I can't wait for this book to come out! I have the feeling that I will absolutely love this book! It seems like it has everything in it: romance, mystery, and suspense. The synopsis of this book also seems somewhat similar to the movie
The Village
, which I loved. September is too far away to wait for this book!