"Waiting On" Wednesday is a weekly event, hosted by Breaking the Spine, that spotlights upcoming releases that we are eagerly anticipating.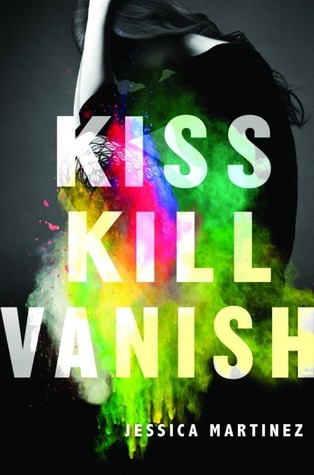 Kill Kiss Vanish by Jessica Martinez
Coming Out On October 7th, 2014
Published by Katherine Tegen Books
Valentina Cruz no longer exists.

One moment, she was wrapped in Emilio's arms, melting into his kiss. The next, she was witnessing the unthinkable: a murder in cold blood, ordered by her father and carried out by her boyfriend. When Emilio pulled the trigger, Valentina disappeared. She made a split-second decision to shed her identity and flee her life of privilege, leaving the glittering parties and sultry nightlife of Miami far behind.

She doesn't know how to explain to herself what she saw. All she knows now is that nothing she believed about her family, her heart, or Emilio's love, was real.

She can change her name and deny her past, but Valentina can't run from the truth. The lines between right and wrong, and trust and betrayal, will be blurred beyond recognition as she untangles the deceptions of the two men she once loved and races to find her own truth.


Why I Want To Read This Book
The synopsis of this book seems good, but also seems vague. I love the cover of the book, as well as the name, which is what really drew me into wanting to know more.