The Friday 56 is a weekly meme hosted by
Freda's Voice
, as well as Book Beginnings which is hosted by
Rose City Reader
.
Post one or a few sentences from page or percentage 56 from any book, as well as the first sentence (or sentences) of a book you would like to highlight.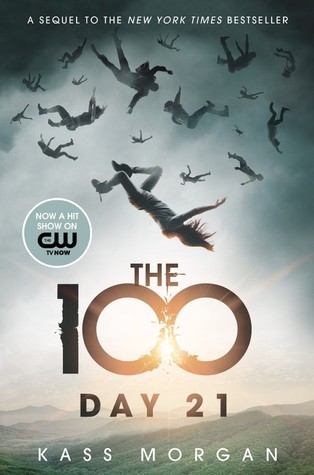 Title: Day 21 (The Hundred #2)
Author: Kass Morgan
Published: September, 16th, 2014 by Little, Brown Books for Young Readers
This is the second book in a series, so the synopsis contains spoilers for the first book, but the quotes below do not!
Not long ago Eila Walker's choices were limited: death by a bullet to the head, or at the hands of her beloved bodyguard, Raef. Now, five weeks after Raef triggered her power and she nearly leveled a historic mansion, Eila is dealing with the fall-out of her decisions. While she doesn't remember dying in the arms of the soul thief who loves her, she knows that Raef remembers everything about the night he nearly killed her.

Now on the mend and attempting to keep one step ahead of the FBI, Eila and her team of misfits are desperate for a bit of normal. Eila is trying to navigate high school, while her BFF Ana is cautiously hanging with past-boyfriend and soul thief, Kian. Shape-shifter, MJ, is trying not to piss off his mother, while Raef is coping with his fears that Eila will never be safe.

But just as "normal" seems within their grasp, a powerfully built newcomer arrives. Raef knows the scarred man as a Blacklist Dealer – a soul thief, who peddles the names of humans who deserve to die. Eila, however, knows him as the protective hunter from the woods, who she nicknames Thor. Before long, Raef and Eila realize they've met the same killer, and he has one hell of a story to tell the five friends . . . if Raef doesn't murder him first.
Before he could say anything else, Clarke's eyes widened as she caught sight of something over Well's shoulder.
For a moment, he thought she was looking at Sasha, but as he turned to follow Clarke's gaze, his discomfort turned to horror.
Something was hanging from the branch of a tall, thick tree, rotating slowly, wobbling from side to side as it bumped against the trunk.
No one wanted to stand near the grave.
I enjoyed the second book as much as the first one!

I think the quotes above are really intriguing and give readers a glimpse into Morgan's great writing abilities.