The Friday 56 is a weekly meme hosted by
Freda's Voice
, as well as Book Beginnings which is hosted by
Rose City Reader
.
Post one or a few sentences from page or percentage 56 from any book, as well as the first sentence (or sentences) of a book you would like to highlight.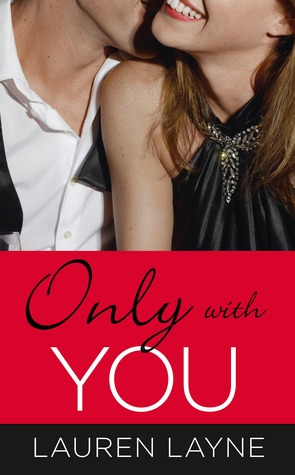 Title: Only with You
Author: Lauren Layne
Published: July 29th, 2014 by Forever
"And just like that, Gray no longer felt out of place.
He felt like grinning.
Sophie wanted to see
him
.
Even after he'd flirted with her, made her help him cook, and then barely spoken to her while they waited for her name to be called, she was asking for him."
"If only the boots had come with some sort of warning label.
Perhaps a succinct sticker reading, HOOKER." -1%
I think that the first sentence of this book totally sets the theme for the rest of the book.

This book is funny, witty, and super adorable.

I would recommend anyone who is looking for a good chick-lit read to pick this one up!