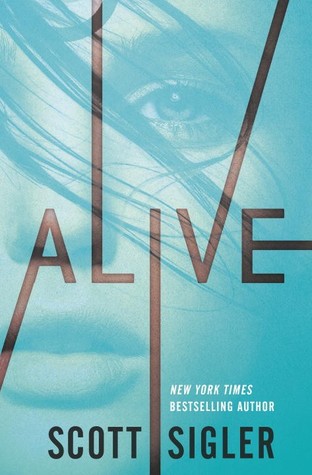 Published
: July 14th, 2015 by Del Rey
Series:
The Generations Trilogy #1
Genre:
YA, Science Fiction, Thriller, Mystery
A young woman awakes trapped in an enclosed space. She has no idea who she is or how she got there. With only her instincts to guide her, she escapes her own confinement—and finds she's not alone. She frees the others in the room and leads them into a corridor filled with the remains of a war long past. The farther these survivors travel, the worse are the horrors they confront. And as they slowly come to understand what this prison is, they realize that the worst and strangest possibilities they could have imagined don't even come close to the truth.
When I read the synopsis from this book, I knew that I had to read it!

I did think that this book was going to be a stand alone, which is one of the reasons I wanted to read it so soon, however I am kind of intrigued where the next books are going to lead.

I don't want to say too much in this review because I do not want to give any of the twists away.
I thought the writing of this book was good, but average.

I thought it was an easy and fast read.

The beginning was kind of slow, but it was the time where the readers were discovering things along with the characters in the book.

I was very intrigued from the very beginning and kept trying to figure things out.

I do have to say that I did not see a lot of the reveals coming, but I was not really shocked at the twists.

I guess that I was just taking it all in and I really wanted to be knocked off of my seat from the reveals.
I like the characters in this book.

I don't want to say too much, but I really like the psychological aspects of the characters and plot.

It was interesting trying to put the puzzle pieces together along with the characters.

I also liked delving into the social chemistry between characters and seeing the dynamics between them.
After reading this book, I didn't really know how I felt about it. I didn't love it, but I didn't dislike it either.

I feel like I built it up in my head and then was a little disappointed that it was not what I thought it was going to be.

I also am a little disappointed that it is a trilogy rather than a stand alone.

I don't like ready mystery books that drag out over multiple books, unless I wait for the entire series to come out and then binge read them.

I feel like there will be a lot of things I will forget before then next book comes out.
Overall, I am on the fence about whether I will read the next book.

There were a lot of loose ends, but I don't know if I will continue on with the trilogy. I think this book will be liked from individuals who like The Maze Runner series.