"Waiting On" Wednesday is a weekly event, hosted by Breaking theSpine, that spotlights upcoming releases that we are eagerly anticipating.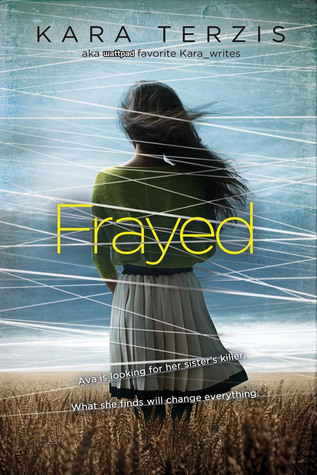 Release Date: June 7, 2016
Published by: Sourcebooks Fire
Dear Kesley,
My therapist tells me I should write you a letter. Like flushing all my thoughts and feelings out of my system and onto paper. I tell her it's a stupid idea.
But here I am, writing a letter to a dead girl. Where do I start? Where did our story begin? From the moment you were born...or died?
I'll start with the moment I found out the truth about you. Your lies and my pain. Because it always begins and ends with you.
And that end began when Rafe Lawrence came back to town...
Ava Hale will do anything to find her sister's killer...although she'll wish she hadn't. Because the harder Ava looks, the more secrets she uncovers about Kesley, and the more she begins to think that the girl she called sister was a liar. A sneak. A stranger.
And Kesley's murderer could be much closer than she thought...
Why I Want To Read This Book
I love adult mystery books, but have not had much luck when it comes to reading YA mystery books.

BUT…I always hold out hope that I will come across one that will blow me away.

Here is hoping that this one is the winner.