This is a weekly meme created by Broke and Bookish.

Every week there will be a new subject to create a top 10 list of.
Top Ten Books I Enjoyed With Less Than 2000 Ratings on Goodreads
1.)
My Soul to Keep by Kennedy Ryan
I LOVE this book!

It is one of my top NA books…it might even be my favorite.

The writing and the characters are great and the romance is amazing.

If you like Beautiful Disaster, I can guarantee that you will like this one as well.
2.)
Edge of Chaos by Molly E Lee
I thought this book was so original and fun.

I have been finding a lot of new NA authors that I am surprised are not more popular…and Molly E. Lee is one.

I loved the romance in this story and really liked the gradual progression.

If you want a NA book with some adventure, defiantly pick this one up.
3.)
Undertow by K.R. Conway
This is one of the most underrated series that I have ever read.

I really found myself enjoying not only this book, but the entire series (well…what has been released).

I loved the paranormal aspects and that it not only had a great romance, but great friendships as well.
4.)
Body Games by Jessica Clare
This series is SO fun.

It is perfect to read in the summer and I love the reality TV show aspect.

I really liked book 1, 2 and 5.

I think they are really fun and I will continue to read them as they are released.
5.)
The Wicked We Have Done by Sarah Harian
This book was like the adult version of the Hunger Games!

It was fun, but was also really intricate.

I liked the government conspiracy aspects of this series, as well as the great character development.

My only negative is that the first two books have been released and I am hesitant if the series will be completed since it has been so long since the second book was released.
6.)
Made for You by Lauren Layne
This book was so cute!

I loved the romance and the funny banter between the two main characters.

I love romance books where the characters don't like each other at first, but slowly fall in love.

This is the second in the series, but I liked this book better than the first (the first was really good too!)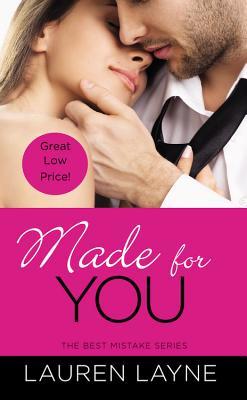 7.)
Queen of Someday by Sherry D. Ficklin
This YA historical romance book blew me away.

I was not expecting to love this as much as I did.

It was so emotional and heart-breaking, but the ending also was very shocking!

The second book was good as well and I really thought this book showed the main character show a lot of growth throughout the series.
8.)
East of Redemption by Molly E. Lee
I thought this was a great NA romance book that has a lot of action and adventure.

I think that only reason way Molly E. Lee is on this list is because both of her books have been published very recently.

They are both really good and I can't wait to see what else she writes.
9.)
Curse and Smoke by Vicky Alvear Shecter
This was a really good book.

I especially liked the ending, it was very unexpected and I found myself having a hard time not thinking about it after I had finished it.

I liked learning about that time period and though it was interesting reading about a historical book that took place during a natural disaster.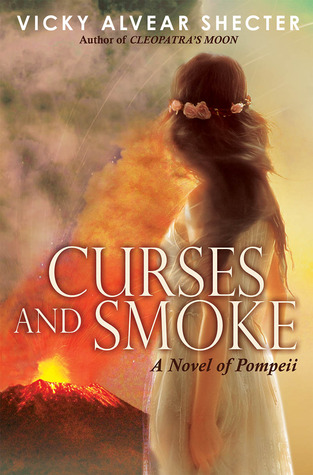 10.)
Mary: The Summoning by Hillary Monahan
I don't read much horror novels, but this one was fun and scary.

I found myself reeled into the story and not wanting to put it down.

It was scary, but not scary enough to make it too hard for me to sleep at night.